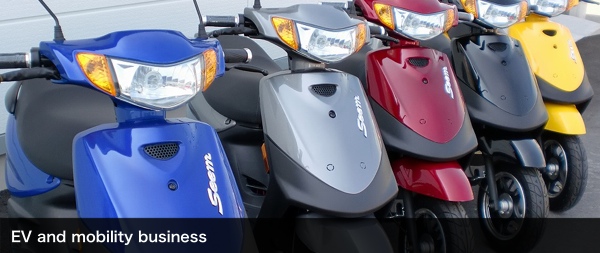 Summary
The society has been matured and environmentally-friendly products are wanted naturally.
Recently, electronic vehicles are also seeked as eco-goods.
We have started developing and selling electronic bike and senior car in 2009. Fortunately we have received good words for these.
We see protecting environment and an aging society. We proceed to research new vehicle for next generation through planning and saling electronic vehicle.
There are maintaining machine of electronic bike and senior car at Fujioka factory. Also, there are many stocks of car parts.
We are supporting delivery, maintenance and after care survice.
Our products