Original car parts and imported battery business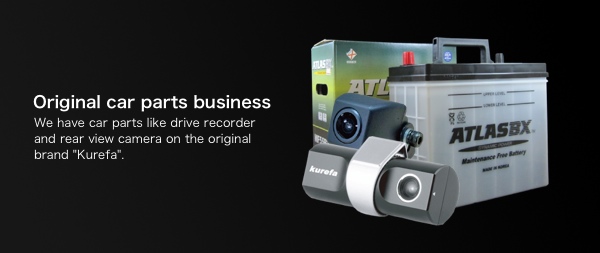 Summary
We are importing ATLAS battery since 2005 to meet customer's demand for reducing price of repairing-car parts.
It has already become one of the major items in Japan due to the lower price and stable quality.
We are also cooperating with foreign great manufacturers and supplying car parts of original brand Kurefa mainly through domestic car dealers.
We have been receiving good reviews for these.
Product list